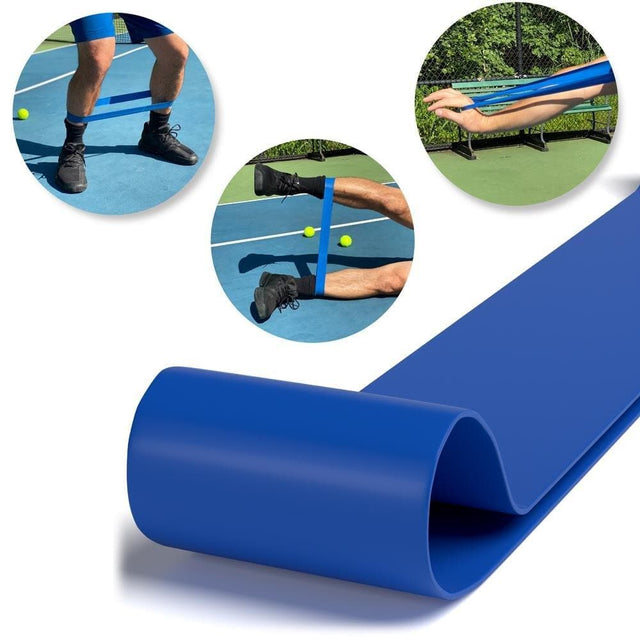 Your tennis gym in a bag. A reaction ball, a jump rope, a resistance band and a pull band. Training gear you can take anywhere to always have the advantage on the court.
With each training session you'll be faster, stronger, and more explosive. Focus on more wins. See yourself with a higher ranking. Feel joy every time you step foot on the court, with your new and improved tennis.
Get your ADV Fitness bundle today.
Show More
Show Less
Features
- Made of a lightweight and fast absorbing bamboo charcoal fiber.
- Thin design, hugs your wrist and forearms providing light compression and support.
- Double thick ends help prevent sweat from dripping to hands.
- Stays elastic and intact after every wash.
Specifications
- Reaction ball (high reaction, 164mm diameter)
- Adjustable speed rope for all heights
- Resistance band (5-8 lb resistance)
- Pull band and carabiner (10-15 lb resistance)
- Easy carry drawstring bag included
- BONUS: eBook with drills and exercises created by coaches